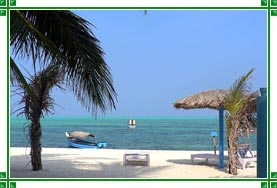 Lakshadweep has immense potential for the development of domestic as well as international tourism. The virgin islands, which were inaccessible to the outside world because of their secluded location are now within reach of the modern technology. Now, Lakshadweep has gained the attention of the domestic and international tourism, resulting in the revolution in the tourism facilities here. Though, the administration is being cautious enough to limit the number of tourists permitted here to prevent overcrowding in the islands and any consequent environmental damage, which is a very thoughtful step on its part. Society for promotion of Recreational Tourism and Sports registered under the Societies Act,1860 aims to promote tourism and recreational activities in islands.
The Bangaram Resort, tourist huts and cottages at Kavaratti, Kadmat, Kalpeni and Minicoy are some of the good choices to stay while in the islands. Only three inhabited islands have been opened for the foreign tourists including Suheli Cheriyakara, Cheriyam and Tinnakara. Full-fledged water sport Institute at Kadmat offers facilities for wind surfing, kayaking, canoeing, water skiing, yatchting, para sailing, scuba diving and other such thrilling and adventurous water sport activities along with a tourist cafeteria and floating restaurant. The marine life of the sea here is one of the main attractions of these islands.
Oceanic birds like Tharathasi and Karifetu can be seen in one of the uninhabited islands known as Pitti, which has been declared a bird sanctuary. The economically advantageous molluscs of Lakshadweep include Money Cowrie found in abundance in the shallow lagoons and reefs of the islands. Hermit Crab is common here along with the colorful coral fish such as Parrot Fish, Butterfly fish and Surgeonfish. The state animal of the Lakshadweep Islands is Butterfly fish, locally known as Fakkikadia; state bird is Sooty tern, locally known as Karifettu and state tree is Breadfruit, locally known as Chakka.