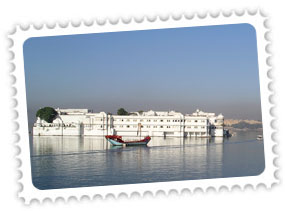 Location:
Jag Niwas Island, Udaipur
Highlight:
Five Star palace hotel
Best Time to Visit:
October to March
How to Reach:
the palace can be reached easily from Udaipur. The place is well connected to all nearby destinations via air, road and rail. The Palace is reached by a boat or a ferry.
Located on the Jag Niwas Island on Lake Pichola, stands the magnificent Lake Palace of Udaipur. One of the most famous tourist attractions of Rajasthan, Lake Palace is a five star palace hotel that looks like it has stepped out of a fantasy world. It is spread over an area of 1.5 hectares right in the middle of Lake Pichola. It was built in the year 1743 by Maharana Jagat Singh. The Lake Palace was meant to be a summer retreat for the royal family.
Today, it is a summer retreat for all enthusiastic tourists who come to India to realize their fantasies. The stunning architecture and unique craftsmanship is what gives this Palace the look of a wonderland. One has to visit this magnificent palace to get a feel of the royal life that the Maharajas led over here. The architectural style is exquisite and gorgeous. It is a photographer's delight and the surrounding serenity makes it even more beautiful.
The pleasant scene and lake surrounding the Lake Palace is what adds to the already existing beauty. Considered as one of the most beautiful palaces in the world, the Lake Palace looks stunning made out of white marble standing in the middle of the placid blue lake. There are 83 rooms and 17 suites in the Lake Palace that cater to the tastes of different individuals. Each room and suite has been based on different themes and has been decorated tastefully. The kitchens dish out the most sumptuous meals and cuisines that will leave you asking for more. So come to Lake Palace and live the magic!