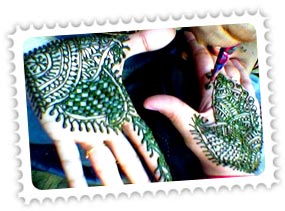 Location:
Jaipur, Rajasthan
Highlight:
Huge procession and colorful celebrations
Best Time to Visit:
July - August and October - March
The Teej Festival of Rajasthan is one of the most important and the most widely celebrated festivals in India. Teej Festival is also known as the "Festival of Swings" as women tie swings on the branches of trees and enjoy swinging on them. In Rajasthan, Teej Festival is celebrated by all women irrespective of their caste and creed. The Teej Festival is dedicated to Goddess Parvati, the consort of Lord Shiva. It is believed that Goddess Parvati was united with Lord Shiva after many years of tough penance on the auspicious day of Teej. Young women dress up beautifully and sing songs about their lovers and husbands while swinging on the swings.
The Festival of Teej is basically a women's festival where women get decked up in their best attires and pray for the well being of their husbands. Rajasthan comes alive during the occasion of Teej Festival. The markets are crowded with young enthusiastic women who buy colorful bangles, jewellery and other knick-knacks. In the capital city of Jaipur, Teej is celebrated with much fanfare and enthusiasm. The whole of Jaipur is decorated with colorful festoons and streamers. The markets are forever abuzz with some activity or the other.
The idol of Goddess Parvati is decorated beautifully and is taken on a grand procession. The music and dance that follows the procession adds life and grandeur to the whole celebration. This is done for two consecutive days. The Festival is attended by thousands of people from not Rajasthan but also many parts of India. Tourists throng the festival to soak themselves in the rich celebrations of the state and witness a grand cultural spectacle as this. The Teej Festival is celebrated during the advent of monsoons in the months of July-August.