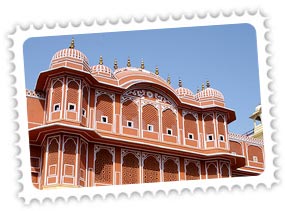 Rajasthan is famous for its royal legacy and rich cultural heritage. It has been the kingdom of many rulers and living testimonies to this rich tradition are the palaces in Rajasthan. These famous palaces of Rajasthan are a must visit if you want to feel the royal charm still lingering in the palace air. This will be one experience that you will not forget for the rest of your life.
The mystical and fascinating stories behind these palaces are enough to keep you mesmerized during your trip. Some of these stories are true while others are local legends and folklores. Nevertheless, they are interesting to listen to and add that extra dose of mystery in your visit. So come to India and experience the magic of the famous palaces of Rajasthan yourself. Read further and gain information about Rajasthan palaces.
City Palace Udaipur
Located in the heart of Udaipur, City Palace is a very famous landmark of this place. It is built entirely in marble and granite and looks absolutely stunning as it stands majestically overlooking the Pichola Lake. More...
Lake Palace Udaipur
Located on the Jag Niwas Island on Lake Pichola, stands the magnificent Lake Palace of Udaipur. One of the most famous tourist attractions of Rajasthan, Lake Palace is a five star palace hotel that looks like it has stepped out of a fantasy world. More...
Umaid Bhawan Palace
Located on the Chhittar Hill in Jodhpur, Umaid Bhawan Palace is one of the last palaces to be built in India. The grand Umaid Bhawan Palace in Rajasthan took almost 16 years to be constructed. Maharaja Umaid Singh is credited with having this beautiful palace built. More...