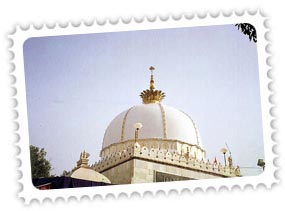 Location:
In the center of the state of Rajasthan
Highlights:
Kishangarh Fort, Dargah Sharif
Temperature:
Hot summers with temperature reaching upto 45o Celsius. Winters are chilly with minimum temperature dropping to 8o Celsius.
Best Time to Visit:
October to March
How to Reach:
The nearest airport to Ajmer is at Jaipur at a distance of 135 kilometers. The place has its own railway station and can be reached easily by roads also.
Located in the heart of Rajasthan lies Ajmer, which is a beautiful city. It stands out like an oasis amidst barren surroundings. Raja Ajay Pal Chauhan founded this city in 7th century A.D. and it continued to be a powerful province of the Chauhans. Mohammed Ghauri captured it during a battle with Prithviraj Chauhan in 1193. After Mohammed Ghauri Ajmer was captured by many dynasties till it became a part of the Sultanate of Delhi. Today tourism in Ajmer in fast catching up.
The Mughals specially liked to spend time at Ajmer, as it was one of their favorite getaways. Your travel to Ajmer will be absolutely pleasant and it is one of the major pilgrim places India. Check out our related sections on Ajmer and know what to expect in your Ajmer travel.
Kishangarh Fort
The Kishangarh Fort in Ajmer is an imposing structure that was built in the year 1653. Maharaja Roop Singh built the massive Kishangarh Fort. It is said that an incident he saw once inspired him to get a fort built. More...
Dargah Sharif
One of the most sacred shrines of the Muslims as well as the Hindus, Ajmer Dargah Sharif in Rajasthan is actually the tomb of the revered Sufi saint Khwaja Moin-ud-din Chisti. More...