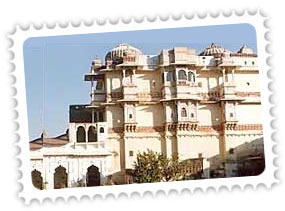 Location:
40 kilometers from Jodhpur, Rajasthan
Highlight:
Fort turned into heritage hotel
Best Time to Visit:
October to March
How to Reach:
Jodhpur has its own airport and railway station. From here, one can hire an auto or a cab to reach Rohetgarh Fort, which is easily reachable via a wide network of roads.
The Rohetgarh Fort of Jodhpur is one of the prime tourist attractions of Rajasthan. Anyone visiting India should not miss this great fort that is now known as Rohetgarh heritage hotel. The Rohetgarh Fort was built in the 16th century by Thakur Dalpat Singh of the Rathore clan. The Rohetgarh Fort is situated at a distance of around 40 kilometers from Jodhpur. The walls of the fort have battle scars and one can still see cannon ball marks on the surface. Yet, it stands majestically till today, mesmerizing anyone who visits this great structure. Read on to know more about Rohetgarh fort of Rajasthan.
A part of this grand fort has now been converted into a heritage hotel. The other part of the fort houses the royal family. The Rohetgarh Fort still retains its mystical charm and people who stay here have always had a great experience. The Rohetgarh Heritage Hotel has been furnished with some of the most elegant and modern equipments. Though it looks traditional and ancient, the amenities provided over here are at par with any five star deluxe hotel.
The floor is covered with the most beautiful Persian carpets and the ceilings are decorated with the most gorgeous chandeliers. The walls have been decorated with an amazing collection of great paintings and rare photographs. The massive walls are also adorned with many hunting trophies that lend a very mystical aura to the whole place. The Rohetgarh fort is an exquisite example of a smooth blend of the rich culture of Rajasthan with the modern world.