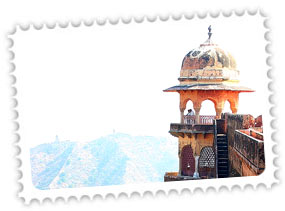 The history of Rajasthan is as splendid and mystifying as India itself. The state of Rajasthan has a rich historical legacy and has been the kingdom of many rulers. The origin & history of Rajasthan goes back to 1200 A.D. However some historians claim that Rajasthan was inhabited around 2500 B.C. Read on to know more about Rajasthan history.
Ancient Era: Till 1200 A.D.
Rajasthan was a part of many republics before the Rajputs came and occupied it around 700 A.D. Before them Rajasthan was ruled by the Mauryan empire. The Rajputs remained in power till 12th century A.D. Then came the Pratihars who ruled most of North of India till 1000 A.D. After that there was a constant struggle for power between Chauhans, Parmars and Chalukyas till 1200 A.D.
Medieval Era: 1201 - 1707
After 1200 A.D. Muslim rulers took over a part of Rajasthan. Ajmer and Nagaur were the prime centers for exercising their powers. Around 13th century, Mewar emerged as one of the most powerful state in Rajasthan and remained so for quite sometime. Mewar was the prime battlefield and the place has witnessed some of the most gruesome battles.
Modern Era: 1707 - 1947
Till the time Akbar ruled, Rajasthan and the Mughal Empire flourished in all its glory. After 1707, the Mughal power started to weaken. As the Mughal Empire began to break up, the political degeneration of Rajasthan started to take place. Rajasthan was then plundered by the Marathas and Pindaris. This carried on till the start of 19th century after which the British took over and continued till 1947.
Post Independence Era
Rajasthan was broken up into several small provinces by the British for easy administration. The first step that was taken was the slow merging of all the provinces into one state. This long process began in the year 1948 and ended in 1956. It was then officially declared as one state called Rajasthan. Now, Rajasthan has 32 districts that have been officially declared a part of Rajasthan by the Government.