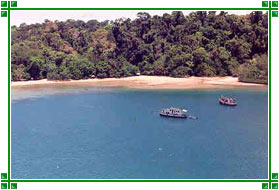 Destinations Covered:
Port Blair - Havelock Island - Coral Islands - Port Blair
Duration:
06 Nights / 07 Days
Day 1 Port Blair
Welcome to Port Blair.
Tender coconuts are served on arrival.
Transfer to hotel to relax and overnight stay.
Afternoon visit to Chidiya Tapu, the bird island.
Day 2 Port Blair
After breakfast, sightseeing tour of the city including Chatam saw mill, Forest museum, Anthropological museum, Marine museum, Cottage Industry Emporium and Cellular Jail.
Port Blair
- Port Blair, the capital of Andaman & Nicobar Islands, has Cellular Jail as its major landmark with its tale of inhuman torture of India's freedom fighters within its walls. This seven-winged structure was built by the British and had 698 solitary cells to confine the most dangerous of criminals and terrorists (the terms often used by the British for the freedom fighters during those times). The patriotic Indian heart can still hear the echoes of Veer avarker or jailor Berry Bellowing and move to tears, when they see the 'death house'. The beautiful clean beaches, unpolluted seawaters and villages such as Pahargaon, Shadipur and Garacharme are all there for tourists to explore.
Afternoon free to relax and explore the city.
Day 3 Havelock Island
Early morning inter-island ferry ride to Havelock Island.
Overnight stay at tented camps on beach side or tourist home.
Day 4 Port Blair
Return to Port Blair.
Transfer to hotel for overnight stay.
Day 5 Coral Islands
Excursion to Coral islands in Mahatma Gandhi Marine National Park and cruising on glass bottom boat with excellent view of coral colonies under water. Coral reefs exist only in warm ocean waters and are built from a unique type of coral called a hermatypic coral that are a symbiotic combination of a coral animal and an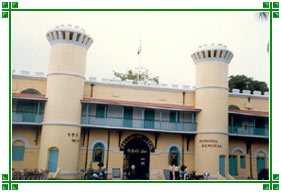 organism called zooxanthellae. It is the unique relationship between these two species that allows coral reefs to grow and exist year after year. Classic coral reef formations begin at an oceanic hotspot near bordering a tropical island and gradually change through thousands of years from a fringing reef, to a barrier reef.
Day 6 Port Blair
Day free to relax and explore the city.
Day 7 Port Blair
Transfer to Airport/Sea Port for journey to onward destination.