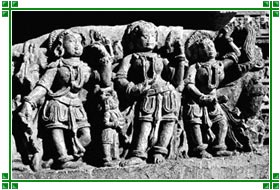 Hasanamba Shrine
:
The shrine with an anthill that represents Hasanamba, the presiding deity, is opened only once a year for a week, during the month of October and big fair or 'Jatra' is held during this time.
District Museum
:
The museum is a small one but has a decent collection of sculptures, paintings, weapons, coins and inscriptions.
Suddeshvara Temple
:
Venkatappa Naraka constructed this temple and is ages old.
Belur
:
40 km from Hassan, Belur was the erstwhile capital of Hoysala rulers 800 years ago and has beautiful temples and monuments built in ancient Hoysala architectural and sculptural style. Chennakesava temple of the 2nd century is an architectural wonder built on a star-shaped platform featuring bracket figures, intricate carvings on the stonewalls, the gravity pillar in the courtyard, exquisite panels and richly carved pillars, which are the masterpieces of craftsmanship. Another temple that is worth seeing here is Veeranarayana Temple with fine sculpted figures of various Hindu gods.
Halebid
: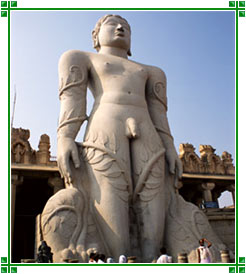 39 km from Hassan, Halebid was formerly known as Dwarasamudra, the ancient capital of the Hoysala Empire. The highlights of the city are the 12th century Hoysaleswara temple with friezes and sculptures depicting scenes from Hindu mythology and the Archaeological Museum displaying 12th-13th century sculptures, woodcarvings, idols, coins and inscriptions.
Bastihalli
:
Very near Halebid is Bastihalli featuring 12th century Jain settlements in a garden enclosure with glossy Blackstone pillars and carved ceilings.
Sravanabelagola
:
52 km from Hassan, Sravanabelagola is a famous pilgrimage centre for Jains. The 1,800 years old 17m high statue of Lord Gomateswara, a Jain Saint, atop the Indragiri Hills is said to be one of the tallest and loveliest monolithic statues of the world. It symbolizes renunciation of worldly possessions. Once in every twelve years, 'Mahamastakabisheka' or sacred anointment ceremony is held when thousands of devotees flock to the place. Chandragiri Hill boasts of 14 shrines and tomb of Chandragupta Maurya. The 10th century Chamundaraya basti is the most remarkable temple while Bhandari Basti has the Gommateshvara Statue featuring 24 images of Tirthankaras.