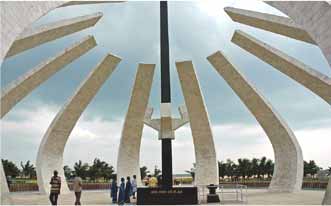 A tour to South India cannot be complete without a tour to Chennai. Earlier known as Madras, Chennai is one of the popular tourism destinations in India. Chennai lies on the coast of the Bay of Bengal and thus has a beautiful beach called Marina beach. Apart from that, Chennai is the largest commercial and industrial center in South India and thus attracts a lot of foreign visitors. Find more on tourism in Chennai.
Tour Attractions in Chennai
Kapaleeswarar
Kapaleeswarar, an ancient Shiva temple, is the focal point of Chennai. This must visit Chennai tour destination is a masterpiece of Dravidian style. Among others, Kapaleeawarar that was built in 1250 A.D displays the typical Dravidian architectural elements such as Gopurams, Mandapams and a tank.
Fort St. George
Fort St. George is a must visit destination in your Chennai tour. It was the first bastion of British power in India. Since then this fort has undergone much alteration. The 46 meters high flagstaff that you see at the front is actually a mast recovered from a 17th century ship that got wrecked.
Valluvar Kottam
The Valluvar Kottam was built to honor the acclaimed Tamil Poet, Thiruvalluvar, whose classic works are about 2000 years old. Constructed in 1976, Valluvar Kottam replicates ancient Tamil architecture that has as many as 1330 Kural (verses) inscribed on its panels. Tour to Chennai/Madras is incomplete without a visit to this memorial.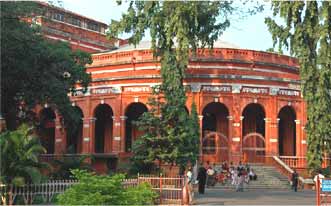 Marina Beach
The most attractive destination of Tourism in Chennai is Marina beach that extends for more than 13 kilometers. The place is full of people almost round the year. There are mounds built to honor the efforts of Anna Durai and Vivekanand. A must visit destination in Chennai tour.
The Santhome Cathedral Church
The Santhome Cathedral Church was first built in the year 1504. This Church was then rebuilt in neo-Gothic style in 1893. This Roman Catholic Church, a not-to-miss Chennai tourism destination near Kapaleeshwarar temple is said to house the remains of St. Thomas the Apostle.
Excursions Around Chennai
Mahabalipuram
Mahabalipuram, also called Mamallapuram, is 60 kilometers south of Chennai. This must visit tour destination was the capital of the Pallavas around 8th century. This town boasts off some of the finest rock cut caves and sculptures in India.
Muttukadu
Muttukadu, 30km south of Chennai is the site for Dakshinchitra that is a handicraft village. The village is built in traditional 19th century style. This place is famous for sculptures, ceramics and glass objects. If you are interested in handicrafts then make it a part of your Chennai tour.
Thanjavur
Thanjavur was the ancient capital of the Chola kings. Thanjavur is also called the culture capital of South India. This tour destination boasts off several great temples and the art of developing bronze figures.
Crocodile Bank
Located on the Mahabalipuram road, Crocodile Park is home to several species of Indian and African crocodiles as well as alligators. Started in 1976 by herpetologist Romulus Whitaker, the Crocodile Park is spread over 3.2 hectares of lush vegetation.
How to Reach Chennai
By Air
The Kamaraj Domestic Airport and the Anna International Airport are located at Tirusulam, at a distance of 20 km from the city. Chennai is directly connected to all the major cities in India and world.
By Rail
The city of Chennai is also well connected to all the major cities in India through a wide network of railways. The main railheads are Madras Central and Egmore.
By Road
The city of Chennai is also well connected to all the major cities in Tamil Nadu and other neighboring states through an excellent road network.