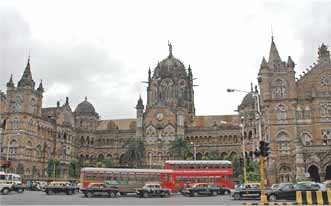 Mumbai tour is a must to take in India. Mumbai is a favorite tourism destination in India and attracts scores of domestic as well as foreign tourists. The city is the largest commercial hub in South-Asia and boasts off a vibrant lifestyle. It is said that the city itself does not sleeps. It is that's why rightly said that a tour to India is incomplete without Mumbai tour.
Tour Attractions in Mumbai
Prince of Wales Museum
The Prince of Wales museum is one of the best museums in India. The museum has the art, sculpture, old firearms, rare coins and a priceless collection of miniature paintings on display. This is a must visit tourism destination in Mumbai
Gateway of India
The Gateway of India was built in 1911 to commemorate the visit of King George V for the Delhi Durbar. It is complete with four turrets and intricate latticework carved into the yellow basalt stone. Gateway of India symbolizes Mumbai and thus, is a not-to-be-missed during the Mumbai tour.
Marine Drive
Marine Driven is the most popular sea front in Mumbai. Marine Drive, apopular Mumbai tourism spot, is a long stretch of road with buildings on one side and sea on the other. It is also called the Queen's Necklace because of its curved shape and lights that sparkles in the night.
Juhu Chowpatty Beach
The Juhu Chowpatty Beach is one of the most famous beaches in Mumbai that offers beach activities such as camel and pony rides, acrobats etc. together with a wonderful view of the coast. Don't miss this place during your Mumbai tour.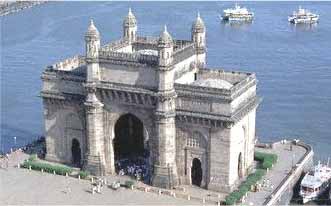 Tower of Silence
The Tower of Silence, are the open grounds where the Parsis leave the bodies of the deceased, to be eaten by vultures. This bizarre ritual attracts a number of visitors from the world over and make it a must take tour in Mumbai.
Excursions Around Mumbai
Sanjay Gandhi National Park
The National Park has the Gandhi Smriti Mandir on Pavilion Hill. The Lion Safari park gives visitors an opportunity to watch the Indian lion from special, closed vehicles. This is a not-to-be-missed tour destination near Mumbai.
Elephanta Caves
The Elephanta Island is known as Gharapuri. The 7th century cave temple complex, which has been carved out of rock under two hillocks, is dedicated to Lord Shiva. The caves are famous world over for their sculptures. This is a must visit tourism spot in Mumbai.
Kanheri Caves
Kanheri Caves have been carved out of native rock. This cluster of 112 caves that form the complex are believed to have been occupied by Buddhist monks for nearly a thousand years. Caves No. 1,2 and 3 are noteworthy for their massive pillars, sculptures and Stupas. Don't miss this during your Mumbai tour.
How to Reach Mumbai
By Air
Mumbai has an international airport. Many international airlines operate flights to Mumbai from various parts of the world. Indian Airlines and many private airlines connect Mumbai with all major tourist centers in India.
By Rail/Train
Mumbai is the headquarters of the Central and Western Railways. Regular trains connect it with all major cities like Ahmedabad, Aurangabad, Bangalore, Bhopal, Calcutta, Delhi, Goa, Hyderabad, Jaipur, Madras, Nagpur and Trivandrum.
By Road
Good motorable roads with all major tourist centres connect Mumbai. It is connected to major cities such as Kolkata and Delhi by national highways where as other destinations within the state are connected through state highways.